Back in 2008 I made
a list of the places I want to see before I die.
During that time I have been able to see Palenque in Mexico. On the top of my list is
Machu Picchu
in Perú. Since I am a girl who believes in fulfulling ones dreams, I decided to set my vacacion of la semana santa to this destination. And the day has finally come!
Tonight I am taking the bus to the capital, DF. I will arrive at around 5 AM. 7 AM my flight leaves for Colombia. I have to wait on the airport of Bogotá for 6 hours before my next flight will take me to the capital of Perú,
Lima
. In Lima I will be staying with my friends from my studies in Norway: Linn Viktoria, Barbro and Hege Linn. They are living at the students recidence of La Catolica and are studying there this year. After spending 4 days or so in Lima, the plan as of now is that Viktoria and Barbro are joining me on the bus to the city of
Ayacucho
. After a couple of days there, I will be on my own. I will probably travel by train to the following sights:
Lake Titicaca, Machu Picchu
and then ending my trip in the beautiful
Cuzco
. After 12 days of travelling my return flight is from Cuzco.
Here is my plan:
# Lima (Plaza Mayor + Peru Museum + city center)
# Ayacucho
# Machu Picchu + Inca trail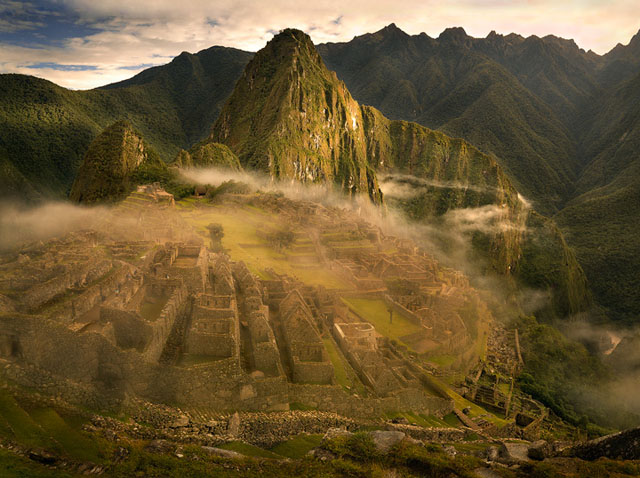 # Cuzco (Plaza de Armas + cathedral + Sacsayhuaman fortress + Sacred Valley)
# Puno + Titicaca Lake (including Uros - floating islands) + Sillustani Funeral Towers
Wish me luck! I will need it!